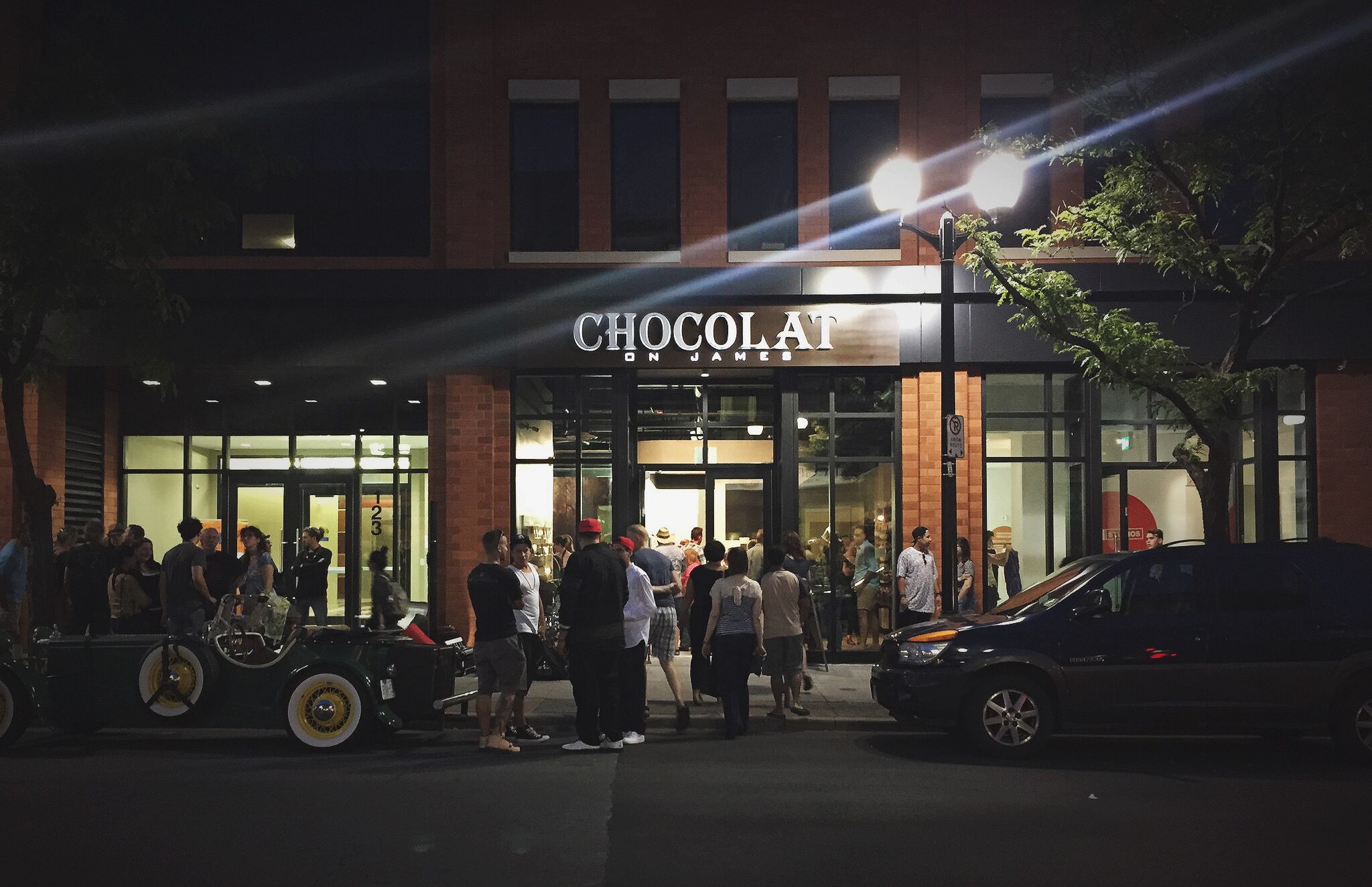 Days before the 7th annual Supercrawl, the staff at Chocolat on James are busy getting ready for downtown Hamilton's biggest weekend of the year. We are so excited to be a part of the growing artist culture on James Street, and are truly grateful to the Supercrawl team for devoting their time and efforts into the vitality of Hamilton's downtown.
Surviving the last two Artcrawls this summer, we have decided to set up an additional booth outside of our shop to really dive into the whole experience of the festival and provide some much needed room for everyone to check out all the goodies! Some of these will include, our signature fudge, salt water taffy, jelly bellys, kettle corn, candy kabobs, and a variety of  chocolate dipped treats: oreos, pretzels, licorice, marshmallows, rice krispies, sour soothers and much more!
Come say 'Hi!', grab a treat or the perfect cup of Balzac's coffee and check out the rest of the festival this weekend from 6pm on Friday to 6pm on Sunday and support your local businesses!