Welcome to Chocolat on James,
opened with pride by chocolatier Sheryl Cronsberry.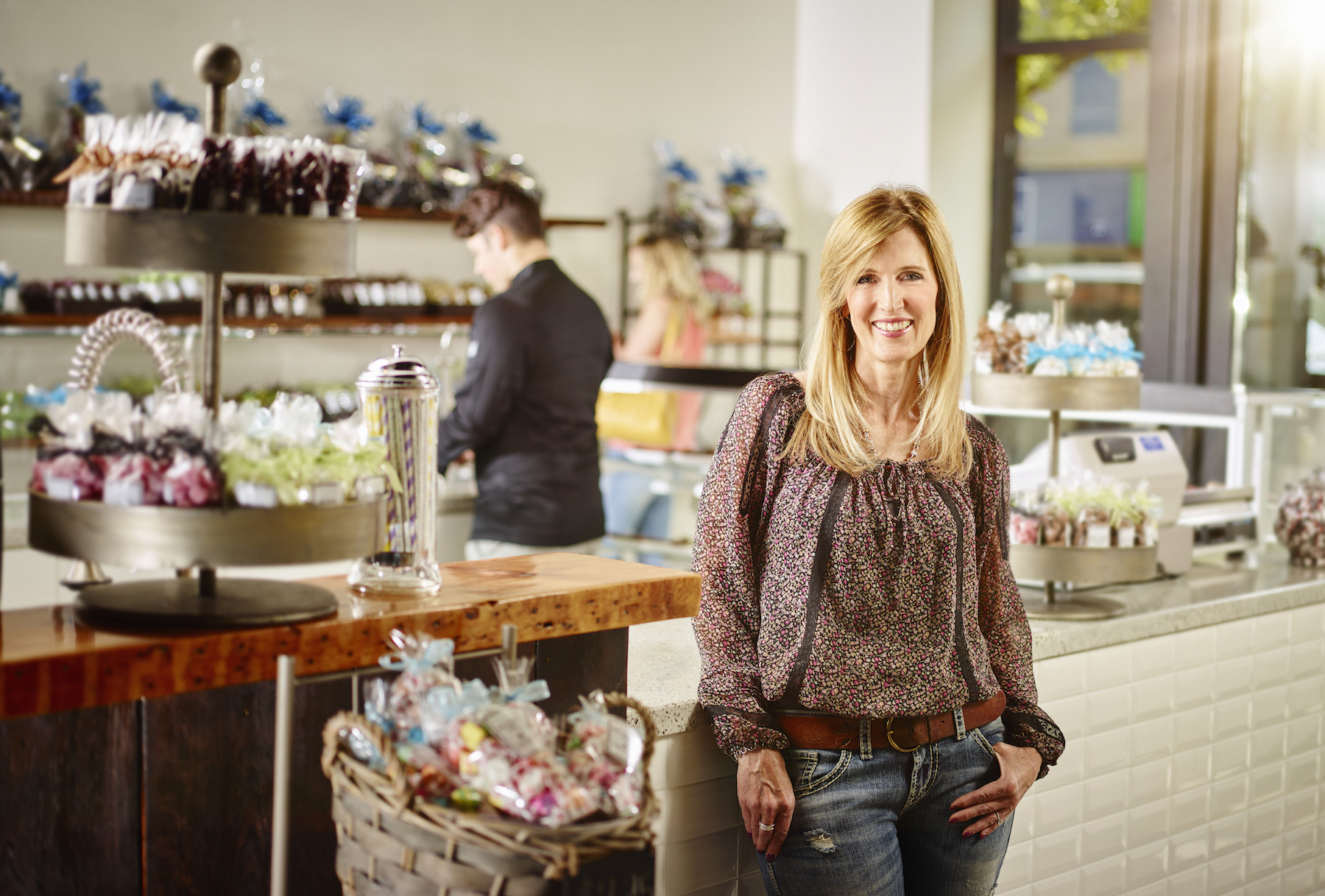 Inspired by the wave of creative and entrepreneurial energy in the James North area, Sheryl knew 123 James North was the perfect spot to fulfill her dream of opening a sophisticated chocolate boutique with whimsy.
Sheryl's positivity and creative spirit have always set her apart in the world of chocolate and all-things delicious.  In 1992 she started a wildly successful home-based chocolate business that allowed her to also be a stay-at-home mom to her three kids.  It eventually led her to lead a coffee franchise in Jackson Square for over a decade.  Meanwhile, Sheryl's brother and sister-in-law John and Sarah kept the family chocolate dream in motion, opening Chocolate Sensations in Paris, Ontario.
Chocolat on James is an extraordinary experience.  More than just a place to buy delectable treats, this boutique delights the senses. Step through the door and be enveloped by the intoxicating smell of fresh chocolate in  production!  Watch the process of chocolate being created in our industrial kitchen.  Sip on the finest espresso as you make your selection, fresh from our kitchen. Make us a stop on your visit to James North, and contact for your special events.  We do treat tables like no other for weddings, parties and corporate affairs.