Welcome to Chocolat on James!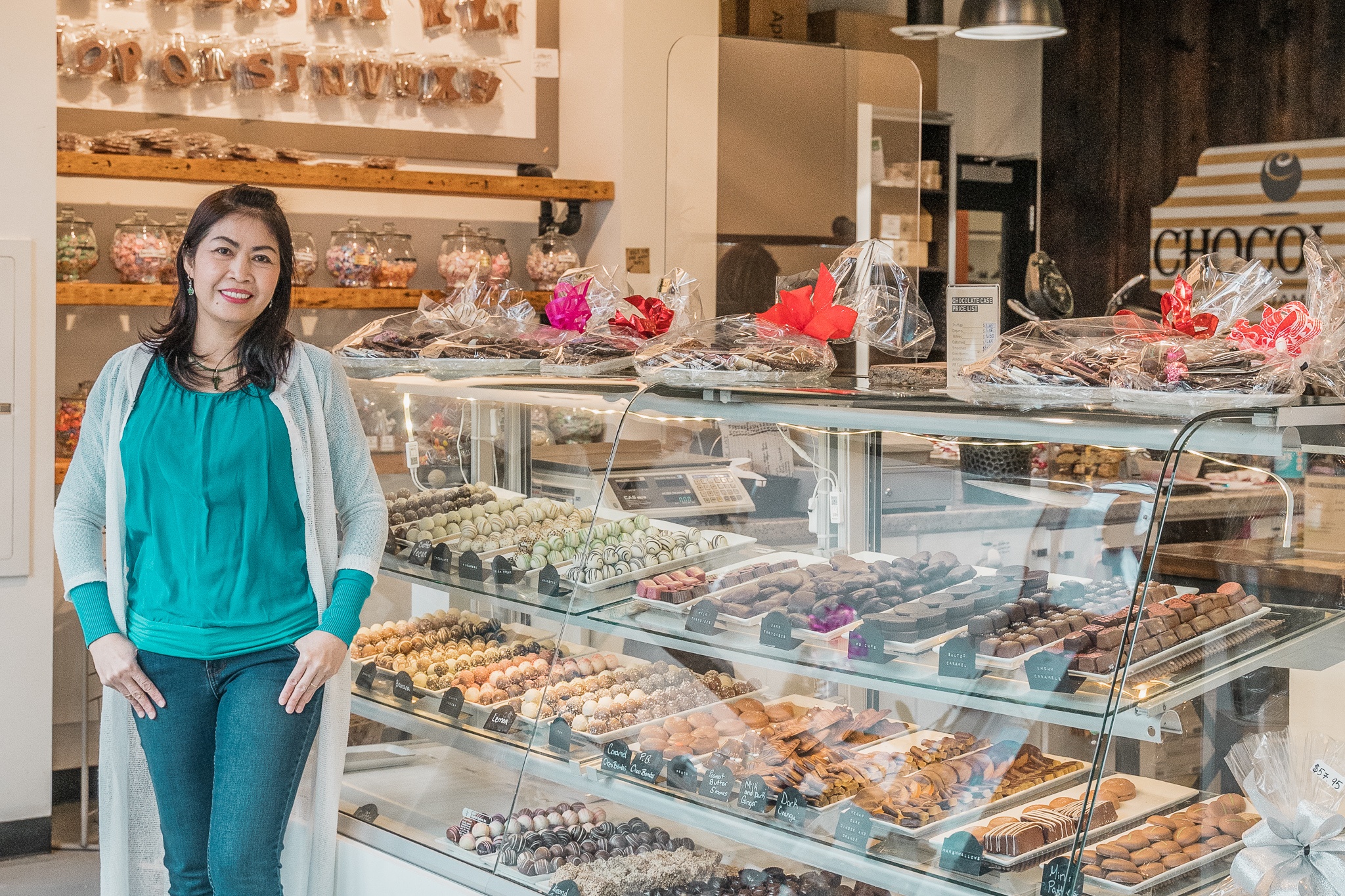 Chocolat on James is an extraordinary experience. More than just a place to buy delectable treats, this boutique delights the senses. Step through the door and be enveloped by the intoxicating smell of fresh chocolate! From Truffles to Barks, we offer a wide variety including sugar free and vegan friendly options!
Chocolat on James was first opened by a chocolatier, Sheryl Cronsberry in 2015. Inspired by the wave of creative and entrepreneurial energy in the James North area, Sheryl knew 123 James North was the perfect spot for a chocolate boutique.
After 7 years, Mary Nguyen took the reigns to continue providing Hamilton with sweet treats. As a professional pastry baker, she has big aspirations for Chocolat on James.
Looking forward to your next visit!